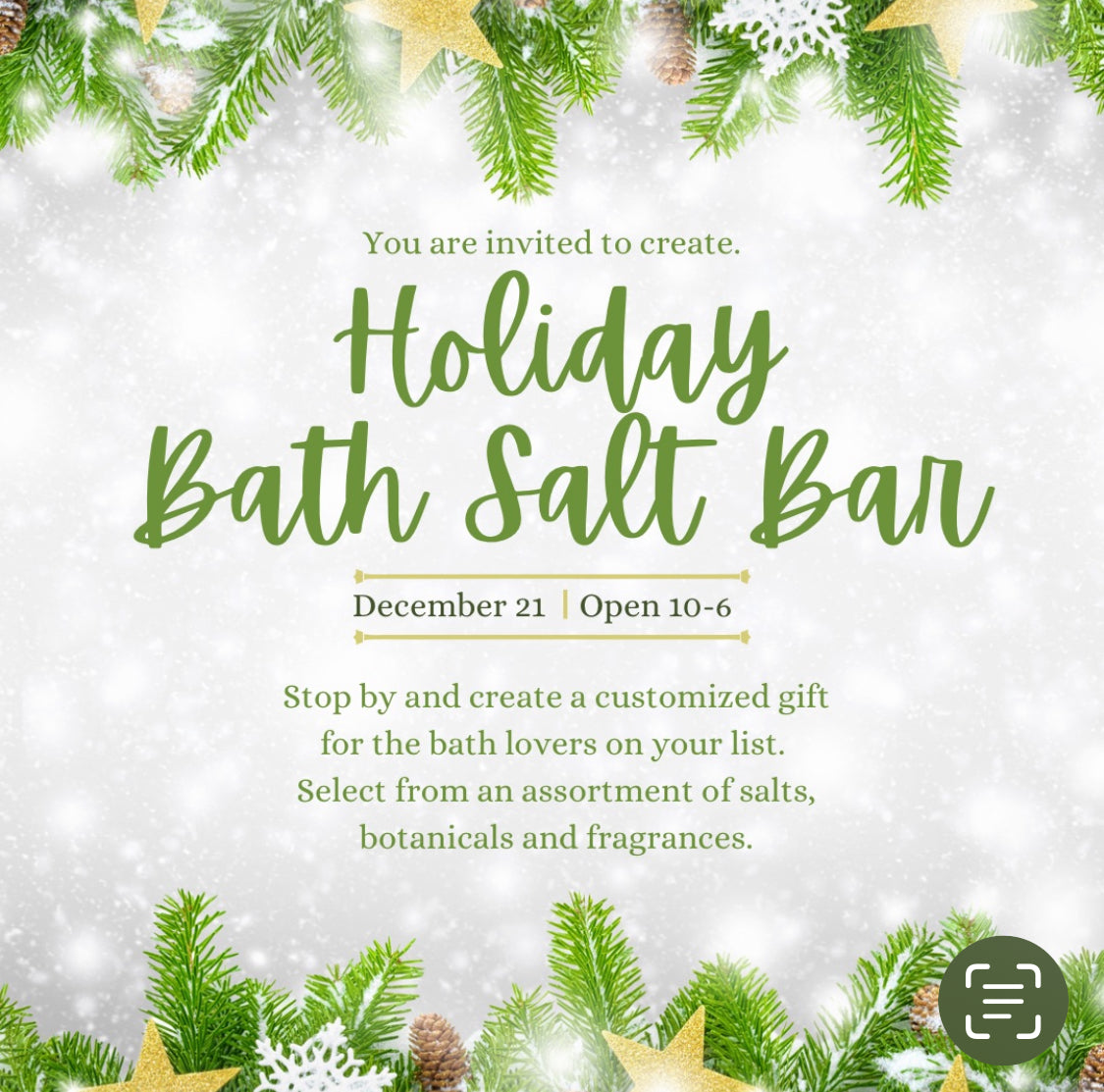 Holiday Bath Salt Bar
Join us Thursday, December 21stth from 10-8pm at The Foundry Cooperative for a Holiday Bath Salt Bar! Fill a jar with your own assortment of bath salts, botanicals and fragrance. Finish off your handmade gift by choosing from an assortment of labels and adornments for a truly special presentation. Includes salt scoop and bale jar.
Workshop is free with the purchase of Make & Take Kit. Drop in anytime between 10-8pm. Please allow 20-30 minutes for this project.  
This activity is open to both children and adults.