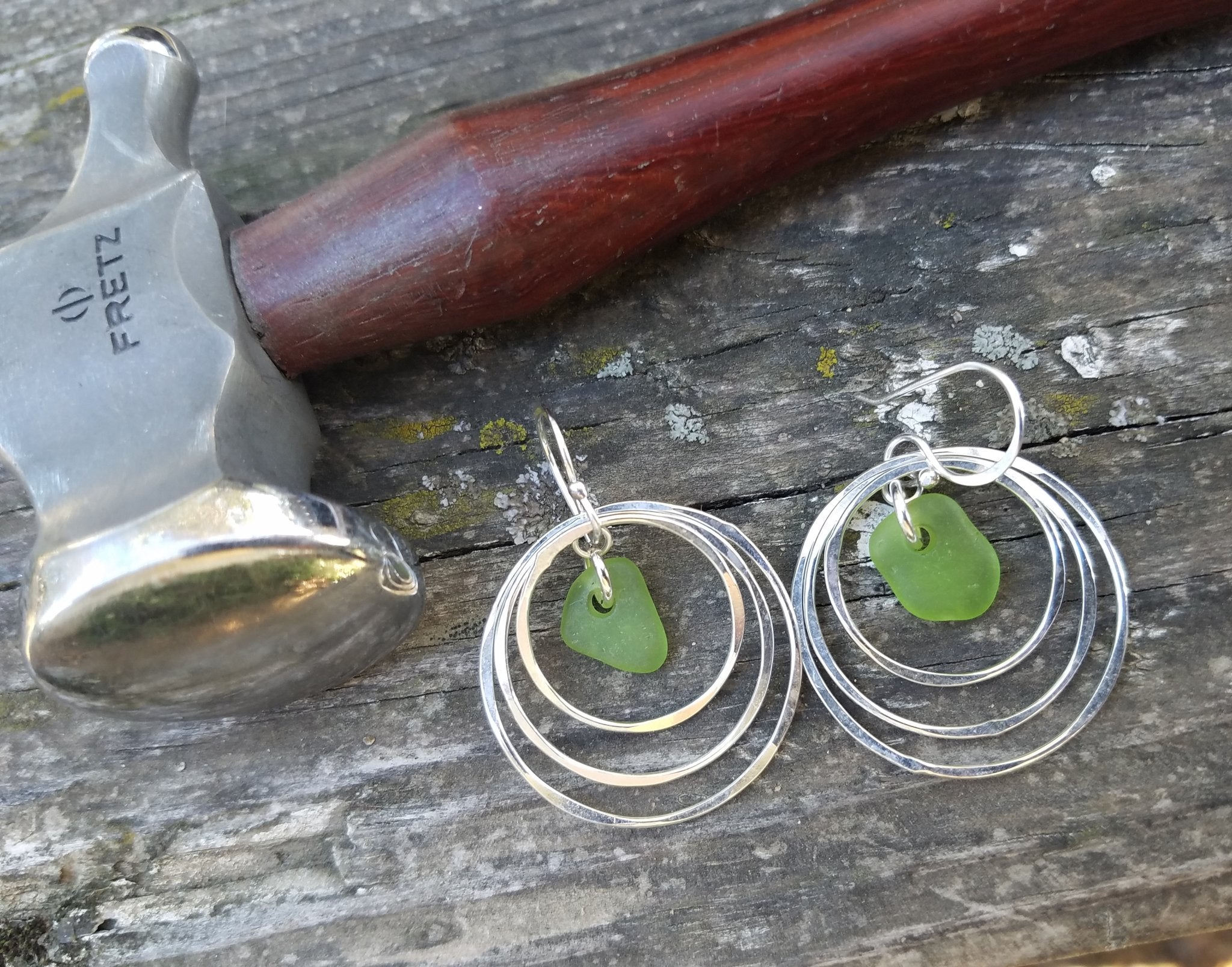 Sea Glass Jewelry Workshop: Wednesday, October 18th 6 - 8:00pm with Poppy Beach Jewelry
Choose from an assortment of sea glass from my collection, learn how to drill sea glass, and then create a pair of sterling silver earrings or a pendant. 
A variety of findings will be provided so you can make different styles of jewelry.  The picture shown is just one example!
The cost for the workshop covers instruction.  All of the supplies and tools are provided complimentary. If you have a piece of sea glass from your personal collection that you would like to drill, please feel free to bring it with you!  All of the metal is sterling silver.  Recommended age for this workshop is 12 years or older.
All supplies and equipment are provided.

*Cost of workshop is non-refundable.*